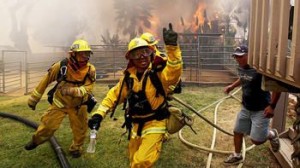 Wildfires have transformed San Diego countryside into an otherworldly landscape.  Charring more than 26,000 acres of drought-parched brush and dozens of homes and buildings in the process. A combination of unseasonable triple-digit temperatures, extremely low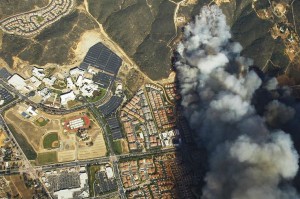 humidity and hot winds blowing in from the desert stoked the blazes, kicking off what promises to be a historically destructive wildfire season.  If it wasn't for the amazing men & women who commit their lives or volunteer to save ALL of our homes, lives and businesses we just might not all be here writing this blog post today.
Thank you FIREFIGHTERS!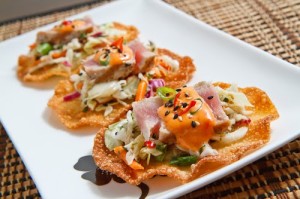 For inspiration we'd love to share some special dishes with all of you by celebrating their bravery and just plain GREAT cooking by a few "celebrity" firehouse Chefs including a some from right here in San Diego. Specialties include such delicacies as: seared ahi tuna with a wasabi ginger dressing; feta stuffed chicken breast with a wild mushroom reduction; porcini mushroom and truffle risotto and chocolate hazelnut soufflé. 
For Seared Tuna & to read more about the Chefs!
www.closetcooking.com/2010/06/ahi-tuna-tostadas.html
www.firehousechefs.com/chefs.php