The Ultimate San Diego Wedding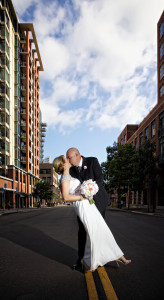 An absolutely spectacular day filled with love, commitment, celebration and DELICIOUS FOOD & DRINK.  The Ceremony for our own Kimberly Loughlin, Director of Sales and the reception was held at The Ultimate Skybox at Diamond View Tower on April 12, 2014.  It was a beautiful spring day with a few clouds, which added to the dramatic backdrop of the urban setting, and the noise of Padre's game going just added more to the party vibe buzz atmosphere.   My Mom made the ceremony more special by her and my son walking me down the aisle and "us" Writing our own very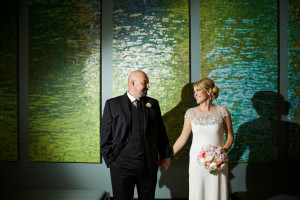 heartfelt vows.  We celebrated late into the night with our dearest friends and family from across the U.S., New York, Florida, Washington, Idaho, North Carolina, Pennsylvania, New Mexico, Arizona and all over California.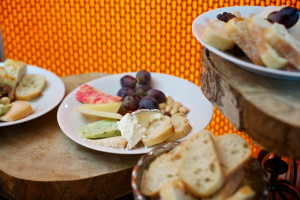 Our own Ryann Hastings and Gabriela Contreras not only coordinated the event but also killed it on the stunning tabletop design complimenting perfect floral design from Ashley Elizabeth.  For an even more personal touch we incorporated our families great and great-great grandparents wedding photos into the station design and lined trays with our Great-Great Grandparents marriage licenses dated from 1890's.
The Menu: lamb riblet with chipotle mustard crust; poke ahi; herb crusted tenderloin of beef; petite cheese plates with local artisan cheeses, nuts, grapes & la brea baguettes; mashed potato/sweet potato duet with short ribs; made to order gnocchi with marsacapone, pea &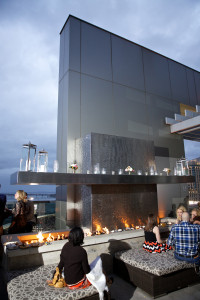 prosciutto cream; grilled langostini with roasted garlic & herbs; locally caught grilled white fish tacos and famous house made carnitas.  To end the meal were my favorite sweets from Michele Coulon desserts. With full bellies and even fuller hearts with danced the night away to live bluesy tunes from Jesse LaMonaca and James Conway and dance party from Effren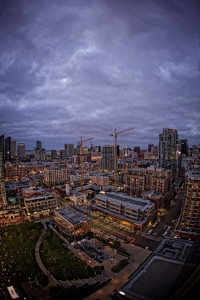 with TAP Productions.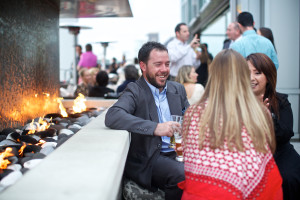 It was an extraordinary day.  "I DO" Big Thank You to all our vendors, they come highly recommended! theultimateskybox.com ashley-tatum.squarespace.com resolusean.com dessertier.com taproductions.com facebook.com/JLandTheDN