Tis' The Wedding Season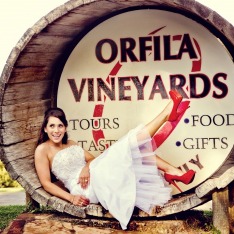 As spring has sprung it is the beginning of another busy wedding season.  We recently participated in an early season bridal show hosted at one of our favorite venues, Orfila Vineyards, www.orfila.com.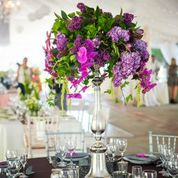 The theme of the show was Old Hollywood and to keep with this theme we featured tasty small bites of deconstructed chicken and waffle sandwiches (mini waffle, corn flake breaded chicken, Bibb lettuce, bacon, a cherry tomato half drizzled with a mustard and maple glaze) an antipasto salad skewer (salami, pepperoncini, cheese tortellini, tomato, kalamata olives), and our champagne pop-tail (a frozen strawberry puree and grapefruit juice popsicle shaped like a heart,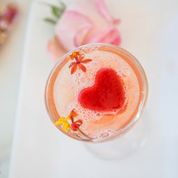 floating in Orfila's sparkling wine topped with edible orchids) So cute!  These elegant finger foods were not only gorgeous and delicious but allow guests to mingle and socialize while eating these delectable bites. At Crown Point we can cater everything from the rehearsal dinner to the after wedding brunch and everything in between!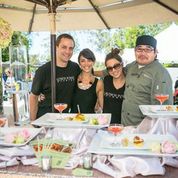 Follow us on Facebook for some more fun and exciting ideas for this wedding season!   And check out our website for menu's, our favorite venue's & photo gallery of our work. www.facebook.com/pages/Crown-Point-Catering-Inc/201474603202026 Bridal show photography by Eddie Garcia, www.e3photography.com Orfila Vineyard Photography by www.truephotographyweddings.com