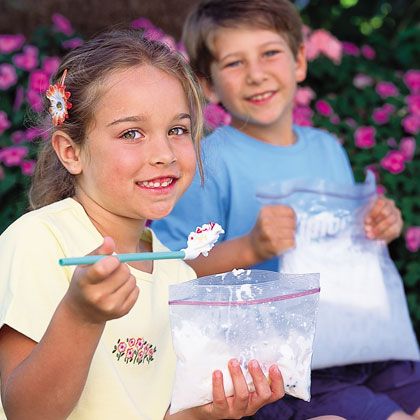 I scream you scream we all scream for ice cream!!!!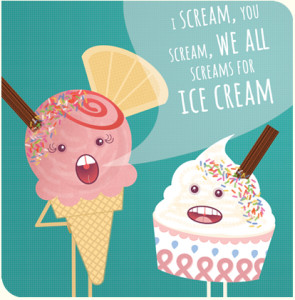 In celebration of  National Ice Cream Day, July 19th we have decided to ALL Scream For Ice Cream!
While Glamping on our annual family trip to Santee Lakes last year Grandma Lita made ice cream in a bag for the kids.   They loved it.  And then we thought, hey, why should Mom & Dad miss out  and we came up with some "adult" ice cream treats.  So we've included some of our favorite recipe idea's here.  Try them out!
And it turns out you can improve on perfection. A scoop of creamy vanilla hits the spot on a sweltering summer day, but a new generation of chefs and gourmet-shop owners can't leave the iconic cone alone.  
Details Magazine
did an amazing job of compiling, 
The Ultimate Guide to Gourmet Ice Cream
, highlighting the country's best new shops!