Going to the Chapel AND I'm Going to Get Marrrrrried!
How does one squeeze into a wedding dress come Spring 2014 while still leading the glam life of a caterer? 1. Try not tasting everything more than once....yes the first smoked chicken purse tastes just as good as the thirtieth. 2. "Running" a party does not count as exercise, still need to squeeze in a workout on event days. 3. Cut down on carbs....whoa, what, wait a minute ??? I'm already sweating thinking how will this "love me some taters kinda gal" live without my bread-pasta-rice washed down with some cookies & milk? For starters, here's what I'm thinking and I'm gonna like it: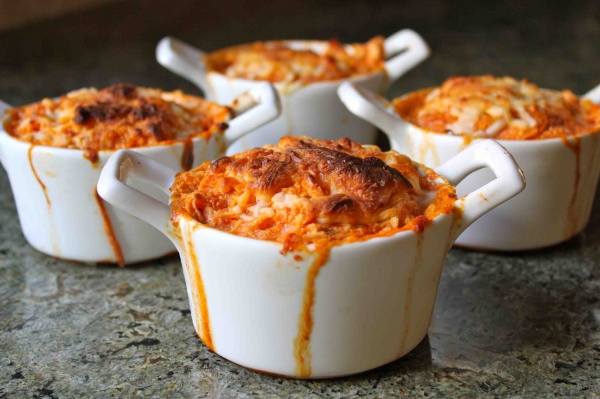 Spaghetti squash - can I hear a big YUM for the sketti squash! My inspiration are these cute little ramekins filled with the squash and any sauce that you would normally have with pasta. My go to: roasted tomatoes, garlic, fresh herbs, parmesan with a side of roasted brussels sprouts. Farro - lighter in carbs but soooo many more other benefits - check out this farro recipe. If I'm really trying to minimize the carb load, I'll go easy on the sweet potatoes and replace with more veggie goodies.
Recipe Courtesy of Food52.com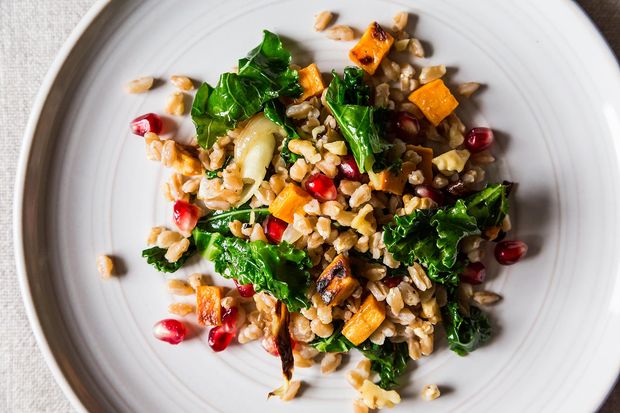 http://food52.com/recipes/19937-farro-with-roasted-sweet-potato-kale-and-pomegranate-seeds
Serves 3 - 4 as a main course, or 6 as a side dish
1cup semi-pearled or regular farro
Extra virgin olive oil
1Medium onion, halved and halves cut into 1/4 inch wedges
Salt
1large sweet potato, peeled and cut into half-inch cubes (about 2 1/4 cups)
1/2teaspoon ground cumin
1/2teaspoon ground coriander
1/3cup shelled, raw walnuts
3cups packed, roughly chopped kale (stems removed before chopping)
1large garlic clove, minced
Fresh Meyer lemon juice
Freshly ground black pepper
1/2cup pomegranate seeds
P.S. With all these carb savings I won't need to give up my wine...right??? CHEERS!